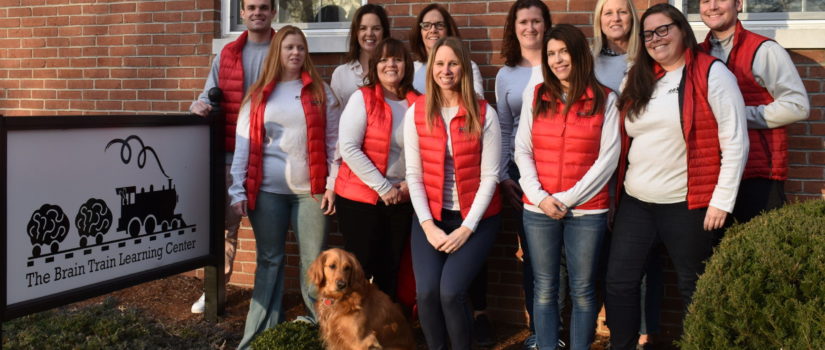 WHO ARE WE
Bernadette K. Ucko, MA, LDTC (Founder and Clinical Director)
Bernadette (Bunny) Ucko is the clinical director and owner of The Brain Train Learning Center. She started her career as a teacher after graduating from Wheelock College in 1974. While she was teaching kindergarten in New York City, she realized that she could help individual children by training their processing skills and not just by teaching them how to read. This realization led her to further study at Bank Street College and Columbia University. In 1984, she then went on to graduate with a master's degree in special education—with certification in learning disabilities—from Seton Hall University.
Since she was in high school, Bunny has always had at least one student that she was tutoring. Her passion for tutoring led her to train other individuals who wanted to help students improve their processing and learning skills. Since 1995, Bunny has been helping students in her learning center, along with the clinicians whom she has trained. Her learning center was located in her home until 2017 when the demand for her training program dictated the need for more space.
Bunny is continuously searching for and researching new ways to help individuals with all kinds of challenges. iLs, ILp, SSP, PACE, Retrain The Brain, Learning Breakthrough, The Listening Program, and Interactive Metronome are just a few of the myriad utilized and customized programs in her practice. Bunny has been trained in the methodology of Lindamood-Bell – including LiPS, Seeing Stars, Visualizing and Verbalizing and On Cloud Nine Math. She also has training in PAF and Wilson. Her most valuable tool is the 40-plus years of experience working one-on-one with every imaginable kind of learner. She has researched the study of the brain, its functions and neuro-plasticity, and has a good grasp of how to help individuals change their brains for improved learning and life skills. Many students with reading and math disabilities, as well as auditory and visual processing disorders, autonomic disregulation and sensory processing disorders, find her practice because they have tried several other programs and nothing has worked to their satisfaction.
In her down time, Bunny enjoys spending time with her close-knit extended family—especially her five grandchildren.
____
Martha Ucko, M Ed, L&L (Executive Director)
Martha comes back to the Brain Train as Executive Director with a minor in Education at Dartmouth College (B.S. in German Studies) and a Masters in Language and Literacy from Harvard.   She spent most of her formative years learning, absorbing, and even sometimes assisting with many of those 40 years of experience that make this place what it is (i.e. with her mother).   Right out of college, she taught first grade at a Charter School in the South Bronx and decided she had to go back for her Masters degree to expand her ability to truly help every child out there learn how their brains work.  To help them learn how they learn how to read and how best to get themselves there. 
Upon graduation, she was lured to the world of finance and went to work at CreditSights as a financial analyst.  While this took her away from working with children, she honed her analytical skills on analyzing companies for a while and also learned a lot about business and product strategy.  After 11 long years, it is now time to come back to the light and use her true passion and talents to help as many struggling learners as she can. 
Marrying her deep education background with the more recent business and product strategy Martha has lofty ideas about how to share some of our ideas and expertise with the rest of the country and help our education system to teach our children the skills to learn.  She dove in head first in January 2020 to start chipping away at.  She will also continue to share her expertise to help kids of all ages with literacy, math, language skills, and test-taking prep.
In her downtime, Martha enjoys staying active with Paddle Tennis and cycling, and hiking with the Brain Train mascot, Windermere (Windy).
____
Hayden DeSanto
Hayden was a student at the Brain Train as a teenager and participated in all of our programs. He worked as an intern the summer between his junior and senior years at Marist College. After graduating from Marist in 2018 with a Bachelors Degree majoring in Psychology, Hayden joined our team as a tutor in training.
Amber Crawford
___
Peter Wertz
Peter is trained in the iLs, and Lindamood-Bell programs. He has a bachelor's degree in mathematics and a master's degree in secondary mathematics education. He is most passionate about teaching foundational math through the On Cloud Nine Program. He completed his master's in counseling psychology at Rutgers in 2019. Peter also enjoys working with students of all ages and has 4 years of experience as a high school math teacher. He enjoys teaching varying learners of all ages.
His interests include traveling, playing tennis, and watching films.
___
Natalie Dougherty
___
Kelsey Clark
---